Building your career can feel like a pretty lonely endeavour. Whether you're looking for a new job, looking to evolve and get promoted, or just looking for a place to share fears and career challenges, we all wish to feel heard and supported. Ideally you'd have someone you can comfortably vent to about how overwhelmed you feel with your workload or in your never-ending search for a new job, but also someone who can act as a sounding board for new approaches and ideas you are considering applying to your career.
Here's the issue: you can't really talk to coworkers about it (hello, gossip mill and your boss finding out), your friends half get it (but not the unique challenges of your industry), and you feel like your partner or best friend are sick of hearing about it (although probably...hopefully...they are not).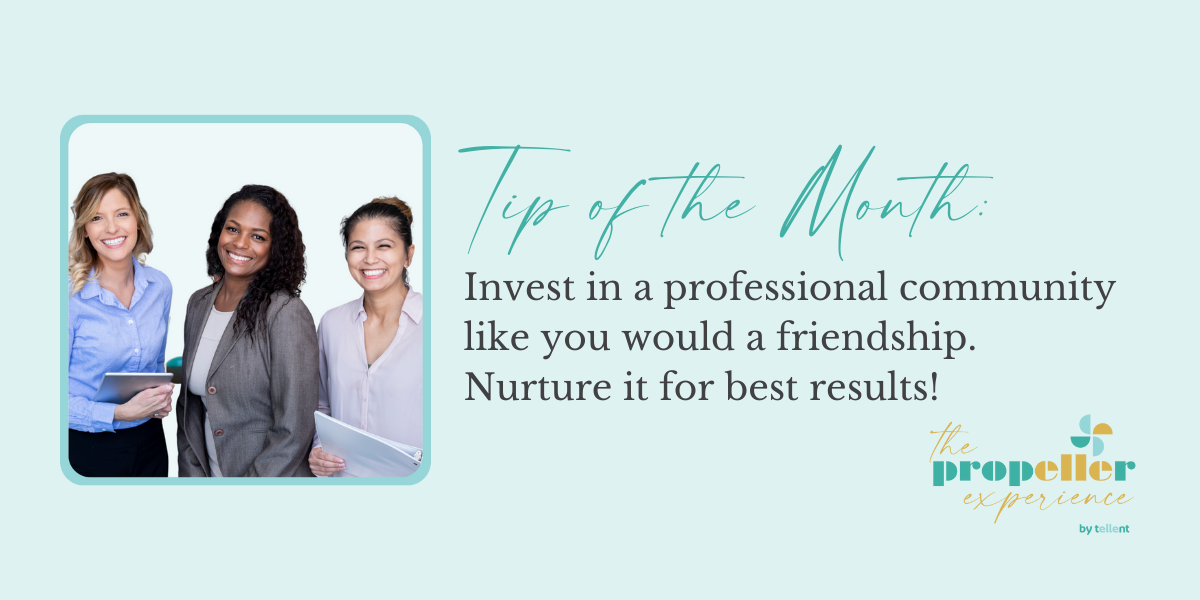 Many women have a lot of confusion and even shame when it comes to progressing in their career.
They don't know who to turn to when they want to:
Develop a surefire plan to negotiate a higher salary.
Get a benchmark of what others in their industry are earning (and if their male counterparts are making more).
Make a plan to deal with difficult situations. Things like horrible bosses, unfair working conditions, unrealistic expectations and combative coworkers.
Learn how others are successfully promoting themselves, landing new clients and gigs.
Gather tips for making changes to make their current work more flexible.
Figure out how to make their work and life flow with more ease.
Discover new tech tools and resources that would make their lives so much easier.
Uncover that certain "je ne sais quoi" - they know there's something better for them, but don't know what it is, or where to look for it.
Instead, they are left to navigate many of these challenges alone. It could drive one mad… and the sad fact is: IT DOES. Mental health and wellbeing are reportedly at an all time low. We are feeling isolated and alone, on all fronts - professional lives included.
You are not the only one feeling this way. We humans were not meant to figure it out alone. We were built to figure it out together. It's how we have evolved as a species! So what can you do to apply this logic to your career and job search woes?
For starters, look for networking groups for your industry or shared demographics and psychographics on places like LinkedIn, Facebook and even Clubhouse. There are hundreds of them out there, including Randstad's Women Transforming the Workplace Group on LinkedIn and tellent's Professional Women Pursuing Life and Career Ambitions Group on Facebook. These can be great sounding boards when you are struggling with finding answers and you'll often have a slew of responses and ideas within minutes of posting your question. "But don't just sit there on the sidelines," offers Jennifer Hargreaves, CEO and Founder of tellent and the Propeller Experience. "To get the most out of these groups you have to contribute, collaborate and engage with others. Show up and offer advice to those you can help. Pay it forward and others will be more willing to do the same for you."
Another great option is individual and group coaching. Coaching is proven to help you reach your goals faster, giving you unexpected tools to take with you in everything from interview tips and salary negotiation, to helping you perform at your peak, and beyond. Jennifer shares, "group coaching lets you hear peer's perspectives and challenges. I constantly hear from people they feel almost instantly better knowing their struggles are shared with so many others, and can be overcome. Coaches and mastermind groups hold you accountable and build your mindset, helping you believe you are worthy of anything you desire. Because, quite simply: you are!"
Most coaches will offer a complimentary discovery call to see if they are the right fit to assist you with your career or life goals, so be sure to take advantage of this "meet and greet" opportunity if it's available. Sometimes it can take a few meetings to find the coach that resonates with you.
Community is so paramount as part of accelerating your career journey that 6 months access to tellent's networking and masterminding powerhouse, the tellent Ecosystem, is included in every Propeller Experience membership. "You'll feel ultra-supported with live weekly group coaching calls, bi-weekly Propeller LIVE discussions and panels, weekly Growth Lab Networking sessions, and access to our supportive tellent community of women who are also navigating transition, to help you transition with peer-to-peer support, connection, relationships and accountability," says Jennifer. "I promise that you'll never feel alone here.
Propeller Experience learner Kelly shared, "I just wanted to say I am really enjoying the course so far, it really has inspired me to dig deep and figure out what I want. I fall into the camp of not knowing what my dreams are and it is truly comforting to know that others have experienced that too."
TRY PROPELLER EXPERIENCE, FREE FOR 7 DAYS
Right now you can try the Propeller Experience for yourself, free for one week! Lesson one gets you crystal-clear on what you really want for your career and life - and it is sure to move you in the right direction, immediately! Click here to get started!
about tellent
Tellent bridges the talent gap in the new work economy and aims at increasing women's economic contribution, progressing gender equity and preparing companies for evolving workforce trends in order to stay competitive in the future of work. The platform includes a job board and virtual networking platform.
about randstad canada
Randstad Canada is a leader in the HR services industry and specializes in flexible work solutions. As a trusted partner in the digital world of talent, we combine the expertise and passion of our people with the most innovative HR technologies to support talent and organizations in realizing their true potential.