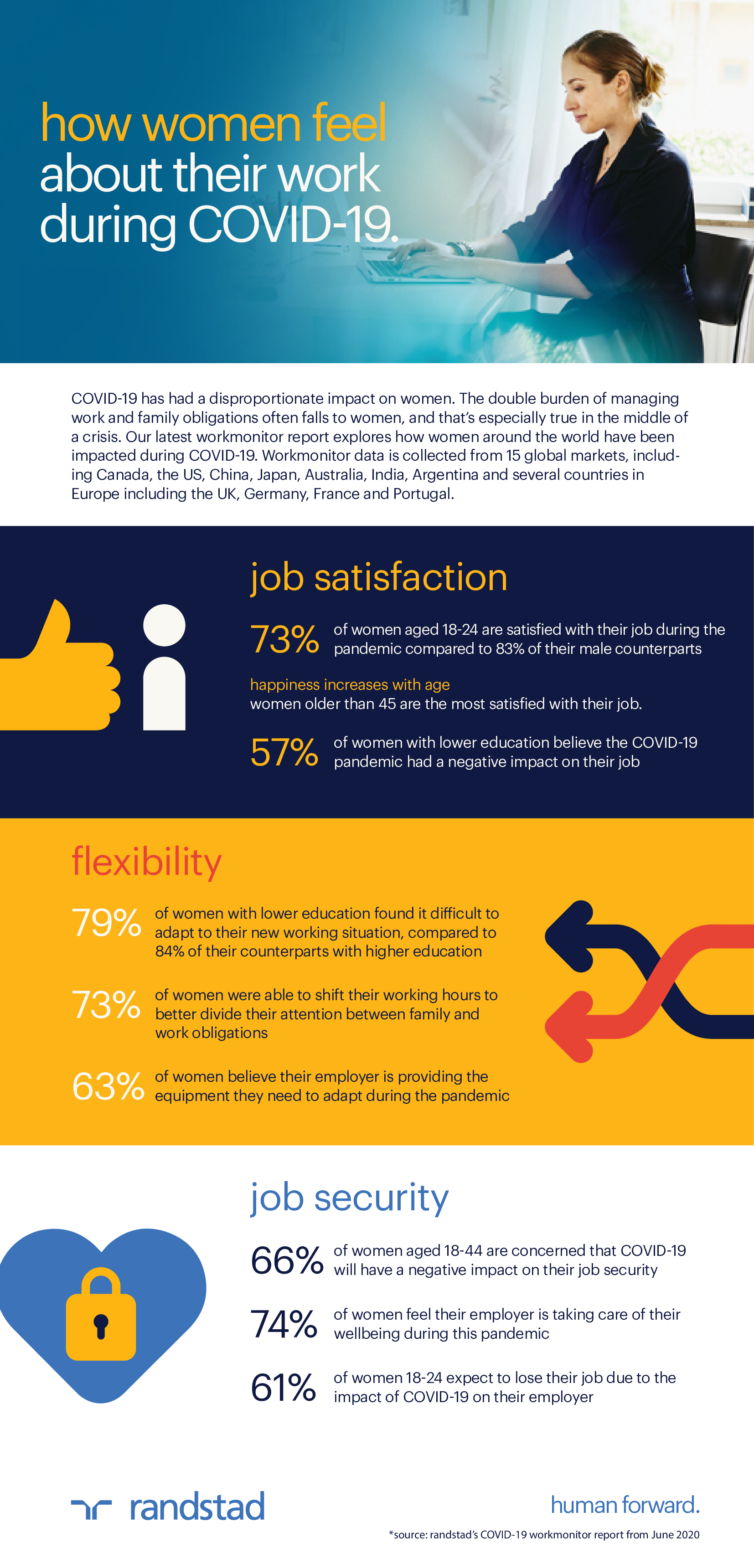 Check out the full Randstad COVID-19 workmonitor report.
Interested in learning more about how women are impacted by COVID-19 and how you can support your female employees? We recently published a report that explores how your organization can prioritize gender diversity during the pandemic.
Check out the article and explore other topics in our Women Transforming the Workplace microsite.